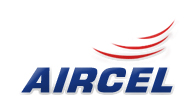 In an attempt to fuel its expansion plans and make its presence felt in the Telecom market, Aircel has planned to inject $5bn into its business. This announcement came along with the operators expansion into the Hyderabad circle. Aircel is currently a part of Malaysia-based Maxis Communications Bhd and has a subscriber base of 17mn users.
Here's what Aircel has planned:
The operator plans to invest $10bn into its operations this year. 
$5bn is expected to be diverted into its Hyderabad operations. 
 Aircel also plans to step foot in the northern belt – Delhi and UP as well as Maharashtra.
This will take the count to 18 circles by the end of next month. 
The operator also has set optimistic goals of doubling its subscriber base by the end of the year. 
We Say: The operator is being well backed by Maxis and has plans to expand in circles, which might help meet its objectives. Though doubling its user base might be difficult, it is never impossible. We can only wait and watch.